| | |
| --- | --- |
| HOME > COMPANY > | PRODUCT GUARANTEE |
This is to guarantee that this product, which has been approved by strict tests and inspections at our works before shipping, shall be repaired, free of charge, in the following conditions if troubles should occur during normal use thereof.
■ ■ ■ ■ ■ ■ GUARANTEE CONDITIONS  ■ ■ ■ ■ ■ ■
If trouble should occur in normal conditions, if use within one year after purchase of this product, the defective part shall be repaired or replaced free of charge, except in the following cases.
• Damage or troubles due to transportation, dropping or improper handling after purchase
• Troubles due to improper installation or carelessness in control
• Troubles due to special uses not suited to the specification of the product
• Troubles due to improper use, calibration, repair or modification
• Troubles due to fire, flood, earthquake, and other acts of god
• Others for which the company is not responsible.
Repairing method
• Repairing is done at our head office/factory through our local branches
• If repairing at the customer's works by submitting our engineer is requested, the traveling expenses, room and boad daily allowance are at the customers.
The following costs are at the expense of the customer.
• Repair of appearance such as painting and finishing damaged due to use
• Expenses for dismounting and mounting the instrument
• Inconvenience, loss and secondary loss due to inability of using this product
* As for the procedure of the above servicing, please conduct your dealer or our local sales office.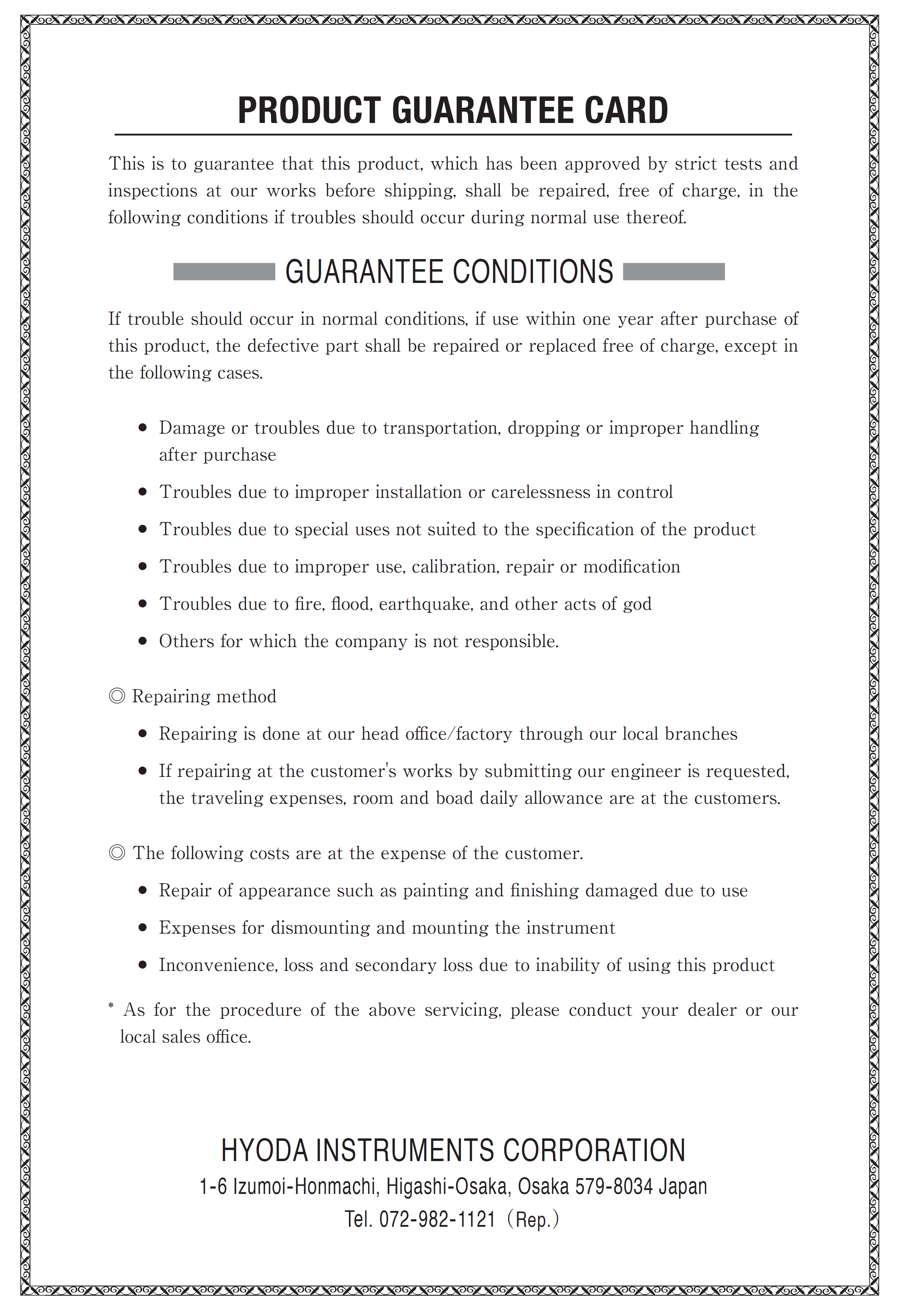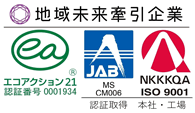 In March 1999, our head office and plant obtained the ISO 9001 approval.